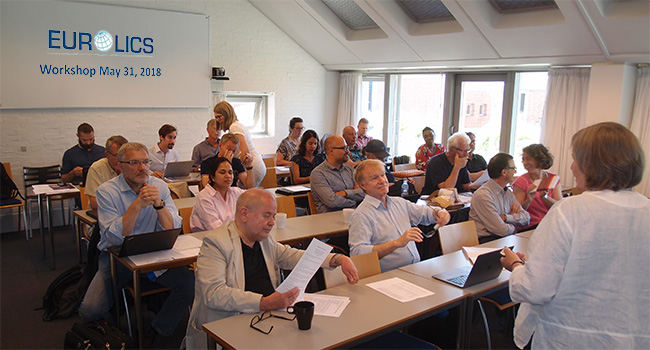 May 31, around 30 researchers were gathered at Department of Business and Management, Aalborg University (AAU), to discuss two important research themes: Transformative innovation systems and Industry 4.0.
Cristina Chaminade (Lund University), Jan Fagerberg (Oslo University) and Jakob Edler (Manchester University) gave presentations at the morning session on how various policy means can spur (or hinder) a transformation of European Innovation Systems towards a more sustainable path "transformative innovation systems", and Jesper Lindgaard Christensen (IKE-Group, AAU) opened the succeeding discussion.
Focus for the afternoon session was implications for job location and job content of what is often summarized as Industry 4.0. Bart Verspagen (Maastricht University, UNI-MERIT), Padmashree Sampath (UNCTAD, International Centre for Trade and Sustainable Development and Adjunct professor Department of Business and Management), Daniel Hain and Roman Jurowetzki (IKE Group, AAU), Marco Bellandi (University of Florence), and Jacob Rubæk Holm (IKE group, AAU) gave presentations, and Ned Lorenz (University of Nice Sophia-Antipolis and AAU) initiated comments and discussions.
Organizers: Ned Lorenz, Birgitte Gregersen and Dorte Baymler, Department of Business and Management, AAU.
See full programme [pdf]: EuroLics-IKE workshop programme_v02